HONDA
View By Year:
2017
2018
2019
2020
2021
SPORT BIKE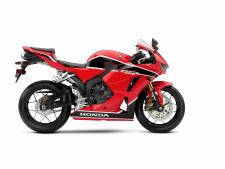 2017 HONDA
CBR600RR ABS RED / BLACK
ADVENTURE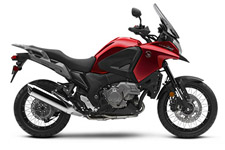 2017 HONDA
VFR1200X CANDY RED
UTILITY UTV
2017 HONDA
DEMO PIONEER 500 RED
GENERATOR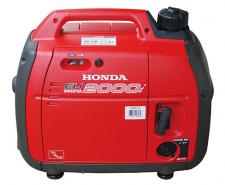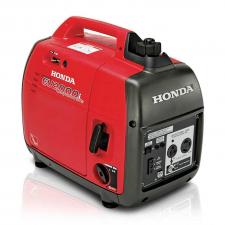 2017 HONDA
EU2000I COMPANION
Mississippi Honda Motorcycle Dealer
 Hall's Motorsports MS Gulf Coast-We are Mississippi's New and Used Honda- Motorcycle, Scooter, UTV, SXS, and ATV Dealer. We service all of Mississippi, Pascagoula, Gautier, Moss Point, Ocean Springs, Vancleave, D'Iberville, Biloxi, Gulfport, Bay St. Louis, Long Beach, Woolmarket and Hattiesburg Mississippi.
ON ROAD
Honda Sport Motorcycles In Mississippi
Nothing measures performance like the racetrack. And it's no coincidence that Honda racebikes have won more MotoGP races and championships than any other. That tradition of winning performance continues in our line of Supersport machines like the CBR1000RR and CBR600RR. Street legal but bred through decades of racing, they offer unmatched handling and performance as well as Honda's legendary quality and reliability. Do you have what it takes to ride them Mississippi? Find Honda CBR Sportbikes at Hall's Motorsports MS Gulf Coast-.
Honda Cruiser Motorcycles In Mississippi
The perfect cruiser has to feel just right. But it also has to look awesome, too. These custom-styled machines have stretched lines and power and reliability to spare. You get a relaxed riding position, low seat height and a single or big twin-cylinder engine oozing with power. That's what makes the Honda Cruisers so special, plus a whole lot more. And the performance is purely modern, courtesy of engines tuned for low-revving torque. Add in the low price, and these bikes as much fun to own as they are to ride. Find Honda Cruisers in Mississippi at Hall's Motorsports MS Gulf Coast-.
Honda Adventure Motorcycles In Mississippi
Honda Some people just can't take "No" for an answer. Neither can some bikes. Enter the Honda Africa Twin and Africa Twin Adventure Sports. Designed for endless possibilities, they know no boundaries. Both share the same legendary engine and frame, but the Africa Twin Adventure Sports is optimized for range and comfort—with a bigger fuel tank, more suspension travel, a larger skid plate, wider footpegs, a larger windscreen, and more. So, whether you're getting ready for a weekend or a year away, a Honda Africa Twin is ready and able." The NC750X also has class-leading innovations, like integrated storage and our available Automatic Dual-Clutch Transmission. It seems like everyone in Mississippi is  looking for a bike that does it all. The CRF250L, CRF1000, VFR1200X, NC700 and NC750X all deliver without compromise. Hall's Motorsports MS Gulf Coast-has the best selection of Honda Adventure Bikes
Honda Touring Motorcycles In Mississippi
Honda touring bikes have something for everyone: Our top-of-the-line Gold Wing has defined the state of the motorcycle touring art for over four decades. This is the bike that invented the concept of the modern Touring Motorcycle. The latest generation of Goldwings is leaner, more refined, and more up to date than ever. And we have plenty of other offerings too, from luxury to more sport-oriented to boulevard styling. Wherever you want to ride, we have the perfect bike for you. Hall's Motorsports MS Gulf Coast-has the Honda GL1800, ST1300 or CTX you need for Touring in and around Mississippi.
Honda Standard Motorcycles In Mississippi
Motorcyclists are individualists—always have been. And most of us in Mississippi don't like being pigeonholed into a category. We like freedom—that's why we ride. At Honda, we get that. Always have. It's why we started building bikes in the first place. Bikes that made riding more accessible. And it's why we continue to offer a robust line of Standard motorcycles. Bikes that don't force you into a category, that let you ride your own ride. And an added bonus? They're a fantastic value too. Get your ride on. So from Honda's Monkey, SUPER CUB, CB300/500ForR/650ForR to the mighty CB100R Hall's Motorsports MS Gulf Coast-has your Standard needs covered
Honda Dual Sport Motorcycles In Mississippi
Encounter endless possibilities—that's what Honda's dual-sport bikes are all about. They'll let you explore parts of the world that you've never seen. Light, durable, and rugged, they're versatile and economical enough to make great day-to-day transportation too. Want to do it all on a bike? Then these are the bikes you want. Ready for a change of scenery Mississippi? Visit Hall's Motorsports MS Gulf Coast-for Honda XR650L, CRF450L and CRF250L
Honda Mini Motorcycles In Mississippi
When It Comes To Fun, They're Giants. A secret to life is to make everything fun. Going to work or school or running errands sometimes can be a drag—but add one of these pocket-sized Hondas to the equation, and suddenly it becomes the best part of your day. Wherever you need to go, get ready to put a smile on your face Mississippi. One ride on a Honda miniMOTO and you'll be a fan for life! Stop by Hall's Motorsports MS Gulf Coast-for Monkey, Super Cub 125 and Grom
Honda Scooters In Mississippi
Street smart. The scooter has come of age. And in this climate of high gas prices, not a moment too soon. For almost half a century, Honda has been committed to making transportation powerful, dependable, sophisticated, and, above all else, fun. Find out why you still meet the friendliest people on a Honda in Mississippi. Fun comes in many sizes at Hall's Motorsports MS Gulf Coast-with Honda's Forza, PCX150, Ruckus and Metropolitan Scooters.
OFF ROAD
Honda Youth Dirt Motorcycles In Mississippi
Loaded with features and sporting championship-winning styling, it all starts with Honda's legendary single cylinder engines, with proven transmissions and clutches. Plus there's plenty of suspension travel, seat padding and rugged frames. Put it all together and you have machines that are fun for youngsters to ride and easy for parents to own. Honda's CRF line may be small but they are mighty and Hall's Motorsports MS Gulf Coast-has them all in Mississippi
Honda Motocross Motorcycles In Mississippi
Humans love to perform at a high level. And at Hall's Motorsports MS Gulf Coast-we love competition.Who can run the fastest. Which team can score the most. And when it comes to powersports, the competition is fierce. Motocross, enduro, GNCC, hare and hounds, desert racing, or just riding with your pals and seeing who can get to the top of that hill first. This year Honda's CRF-R and CRF-Xs performance lineup is stronger than ever, with new bikes, new features, and one overriding goal: Winning-Winners Ride Red in Mississippi.
Honda Trail Motorcycles In Mississippi
There's no shortage of digital distractions these days. Between gaming and social media, there are plenty of reasons to plug in, and unplug from true interaction. So before your family gets lost in the virtual world, show them the real world on Honda's family of rugged, reliable CRF/Fs and CRF/Xs available at Hall's Motorsports MS Gulf Coast-in Mississippi. Designed for riders at every level, these CRFs are ideal for exploring the back-country, the dunes and everything in between.
ATV
Honda Sport ATVs and Quads In Mississippi
ATVs are such a great way to have fun outdoors. They're easy to transport, and accessible to a wide range of riders' abilities. With the TRX250X and TRX90X, Hall's Motorsports MS Gulf Coast-has the bases covered in terms or rider size too. Plus, the TRX250X features our exclusive, no-stall Honda SportClutch and the TRX90X rocks our no-clutch semi-automatic transmission. Ready to eat a little Mississippi dirt in a good kind of way?
Honda Utility ATVs and Quads In Mississippi
Got a tough job to do? Want to get away from the crowds when you're hunting or fishing? Or maybe you just want to get out and explore this great country. At Hall's Motorsports MS Gulf Coast-we hear you-and generations of outdoors enthusiasts, farmers, ranchers, construction workers and more have come to depend on Honda's family of FourTrax Rincon, Rubicon, Foreman, Rancher, and Recon all-terrain vehicles to make work easier and to make having fun, well, even more fun in Mississippi.
UTV
Honda Sport UTVs and Side by Sides In Mississippi
If life is better side-by-side, how do you make it better than ever? For 2020, we've doubled down on our Talon line with two more exciting new models—the Honda Talon 1000X-4 and Talon 1000X-4 FOX Live Valve. For starters, they add a second pair of seats, so now you can double your off-road fun and share it with even more lucky passengers. And if you want a two-seater, don't worry—our revolutionary Talon 1000R and Talon 1000X announced last year are ready to roost. Two seats or four, there's a Talon that's right for you in Mississippi at Hall's Motorsports MS Gulf Coast-store.
Honda Utility UTVs and Side by Sides In Mississippi
In so many of our lives, weekdays are for work, and weekends are for fun. But not with Honda's line of Pioneer side-by-sides. They're built for both-they can make the toughest jobs a lot easier, and they'll take you back to your favorite fishing hole, hunting spot, or just to some beautiful backcountry vistas. Best of all, there's a whole range of models, from our Pioneer 500 for tight trails all the way to our five-seat Pioneer 1000. At Hall's Motorsports MS Gulf Coast-Store We Know That When You Work Hard in Mississippi, You Deserve a Little Recreation Too.